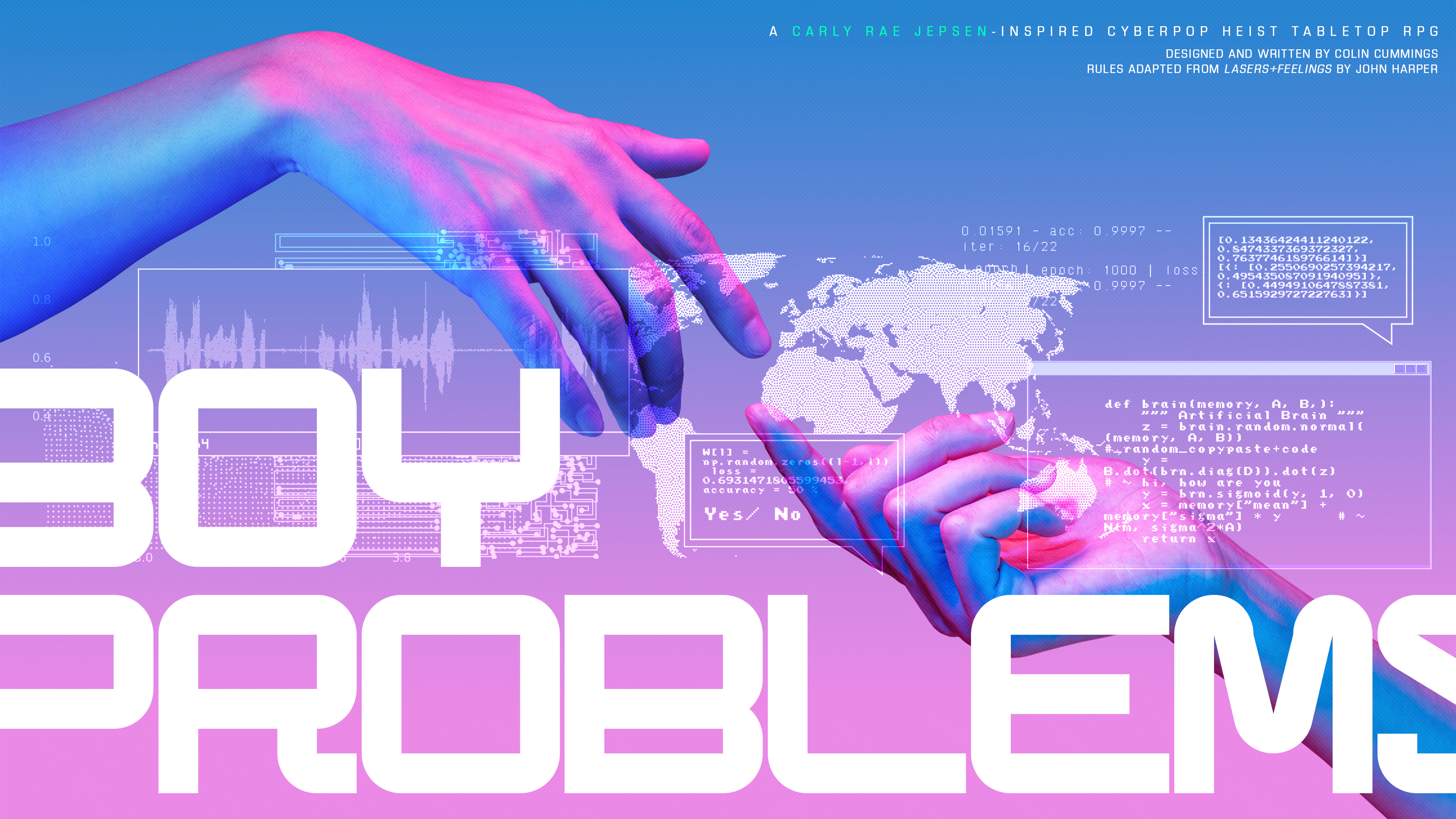 Boy Problems
Rules adapted from TTRPG system: LASERS + FEELINGS by John Harper
Written + Designed by Colin Cummings
Art by Gabby DaRienzo & Saffron Aurora

It is many years into the future. A wealthy and powerful person (or persons) has claimed a rare and much sought-after prize: the "vault" of 200 unreleased (this is real!) songs from renowned Canadian pop artist, Carly Rae Jepsen.
Hired by an anonymous sponsor, your team of highly trained individuals will raid a well-defended location to retrieve said item. From planning to set-up to execution, you will see this heist through to its completion, whether that be a success or failure. There will many twists and turns along the way, and don't always trust the specialists by your side.

The full quick rules are available for free below, and the paid adds the first expansion of the game, providing a sample session and a "sequel" system assisting with replay, as well as a full art update and other adjustments.
NEW: Nocturne of Artifice (Free/PWYC Moon Heist), Boy Problems Side-B (Full Expansion)
Follow me on Twitter for updates.

---

> FIND BOYPROBLEMS_EXPANSIONS
> SEARCHING...
> SEARCHING...
> FOUND 2 FILES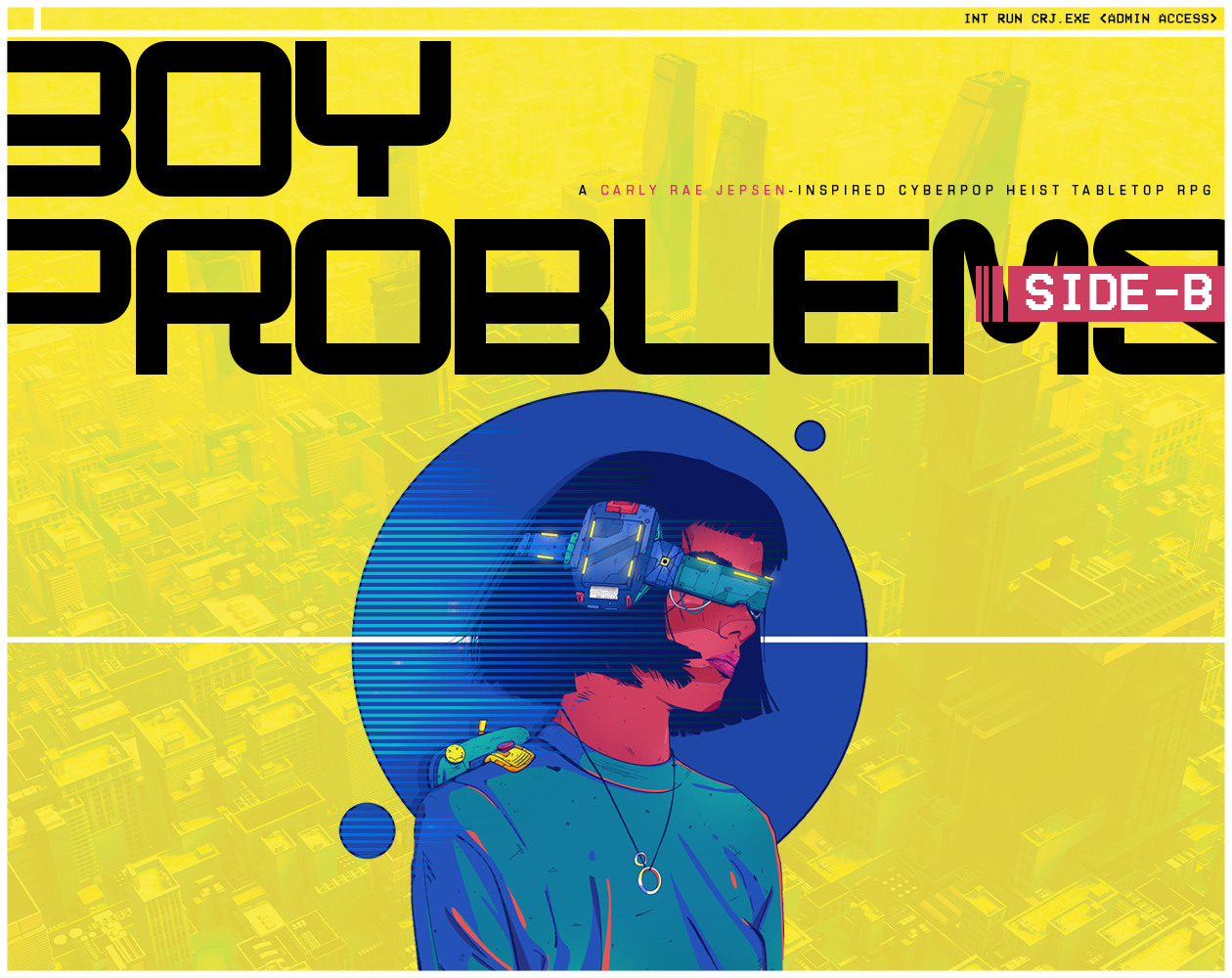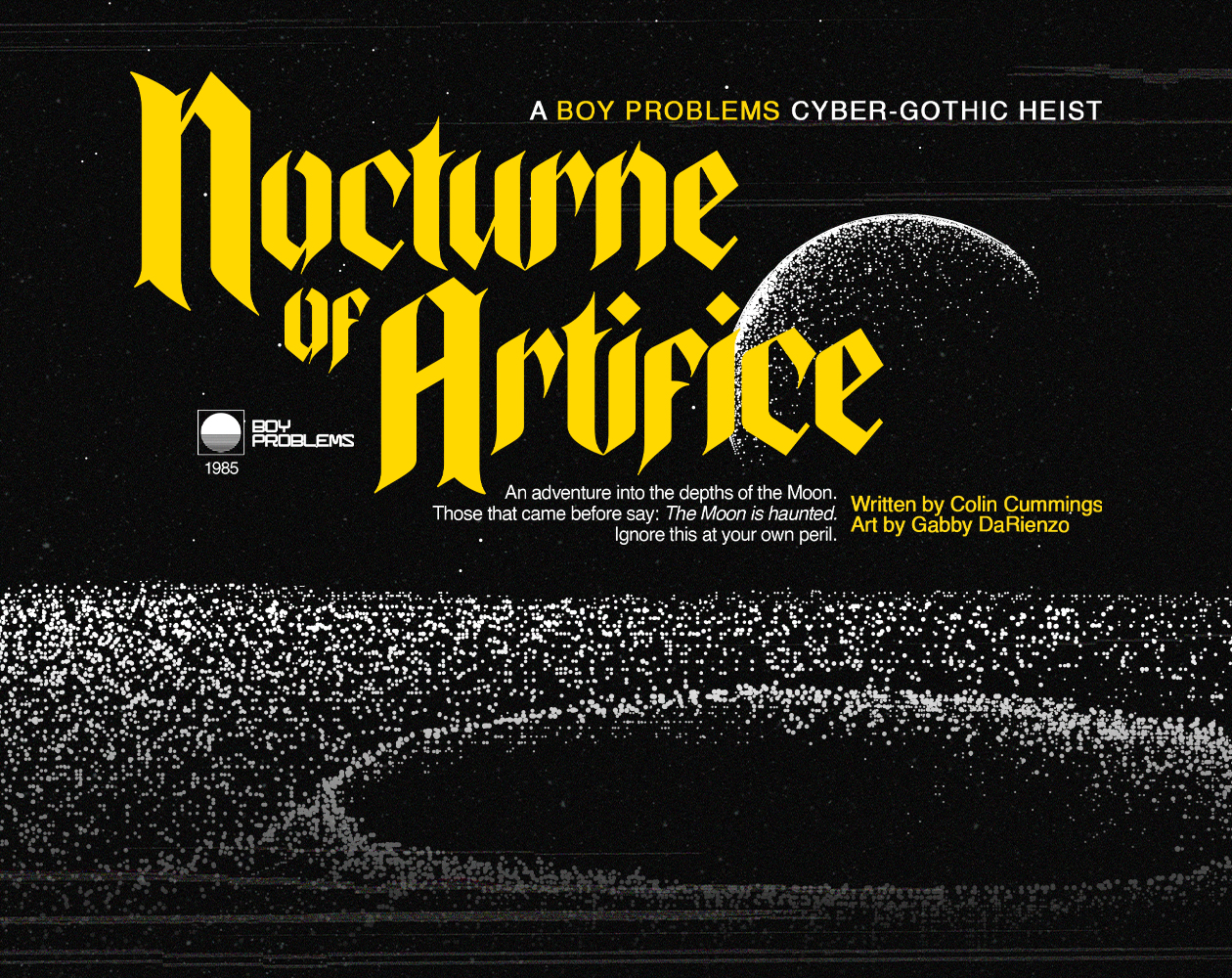 ---


BONUS LINKS:
Spotify Playlist
Buzzfeed Role Quiz

PRESS:
Kotaku UK: "Whether or not you are a dedicated fan of the synth-pop stylings of Canada's greatest living pop star, it's difficult not to be struck by the earnest and positive approach that Cummings has taken after his game's success. It's clear throughout our conversation how much these are labours of love for him, and that's probably why they resonate with people."

Scout Mag: "Crime. Betrayal. Mystery. Carly Rae Jepsen. If you find all of the above intriguing, then boy, do we have the sci-fi tabletop RPG game for you."
Jamie McKelvie (The Wicked + The Divine, Phonogram): "Finished off our game of Boy Problems by @colinmcummings tonight, and had an absolute blast. Cyberpunk heisting, double crossing, triple crossing, a gala opening of a Carly Rae Jepsen exhibition and as many CRJ lyric quotes as we could squeeze in."
GAME STREAMS:
PATCHES + UPDATES
Updates: 03/03/2019: V1.1: - Clarified LASER FEELINGS, added "Hindering" option, further clarified "Double and Triple Crossing"
05/03/2019: - Character sheet now live! "Legacy" update and sample session coming soon.
09/03/2019: V1.2: - Changed "Lasers and Feelings" to "Swords and E•MO•TIONS", fixed small mistakes, added legacy system for Patrons
15/04/2019: v2.0: - Full release out for Patrons, added sample session, sequel system, other fixes and additions
3/07/2019: v.2.1: - Full release out for public purchase, fixed small mistakes, added black and white version
06/3/2020: v3.0: - Paid version updated, full art and design update, new character sheet, free version (v1.2) added to itch.io
09/6/2020: v3.0: - B&W version added to itch.io
13/8/2020: v3.0: - Japanese translation available for free version
8/5/2021: v4.0: - New full art & design layout update, added introduction and safety tools, Moon Heist available for free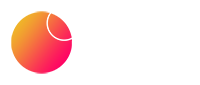 | | |
| --- | --- |
| Status | Released |
| Category | Physical game |
| Rating | |
| Author | boyproblems |
| Genre | Role Playing |
| Tags | boy-problems, carly-rae-jepsen, Cyberpunk, heist, oneshot, One-shot, role-playing-game, tabletop, table-top |
| Links | Patreon, Twitter, Homepage |
Purchase
In order to download this game you must purchase it at or above the minimum price of $7 USD. You will get access to the following files:
boyproblems_charactersheet_v3.0.pdf
82 kB
boyproblems_ttrpg_4.0.pdf
100 MB
Download demo
Comments
Log in with itch.io to leave a comment.
Good luck Colin! We'll be trying it out.
This looks so great! I found this from Blackheart in the Racial Equality and Justice bundle. Had to pick this one up immediately!

I see there's a b&w version available, too. How do I get that?
Thanks!
You are correct, there should be one available! That has been fixed and can now be downloaded.
hell yeah the updated stuff is sick. thank you so much for your continued service. praise the queen forever may she reign

Thanks so much! I shall endeavour to finish this CRJ trilogy soon...
I require a specific game role tailored to Too Much, or Want You in My Room.