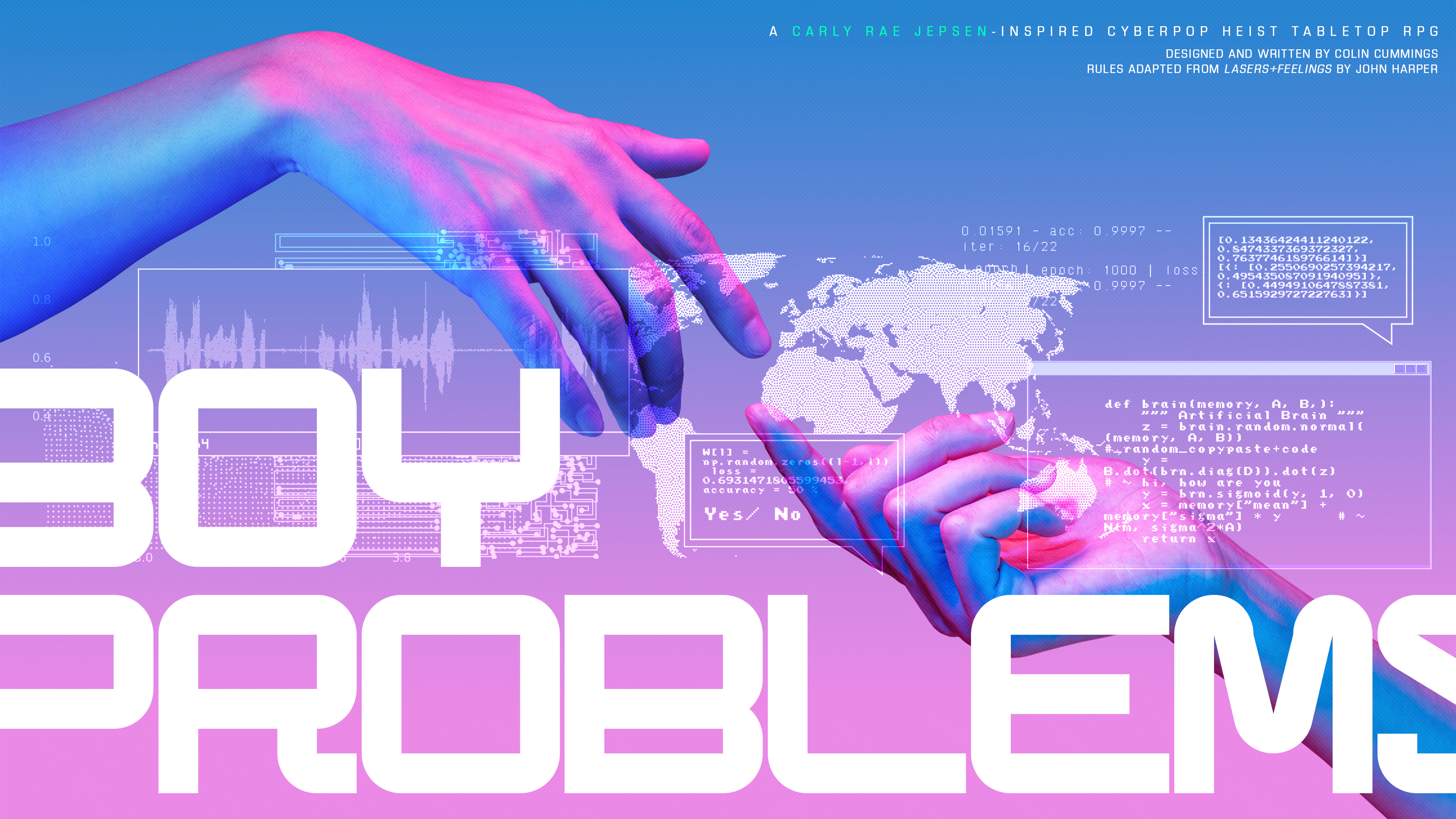 Boy Problems
Boy Problems Side-B / Pre-Order Campaign
---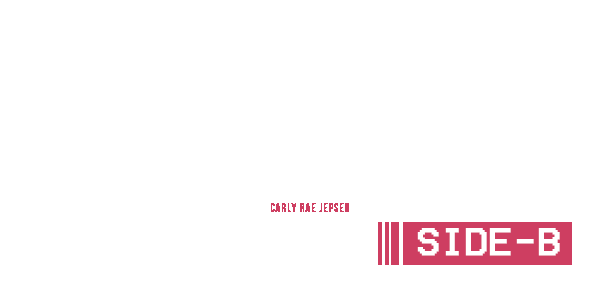 The original release of Boy Problems saw the hack of Lasers & Feelings (by John Harper) ride a wave fueled by a love for Canadian pop artist Carly Rae Jepsen and a genuine curiosity for this unlikely mash-up. Since that initial launch, the game has received numerous updates to include new mechanics, balance adjustments, a story and canonical world, and an entire overhaul of its design with new cover art by artists Saffron Aurora and Gabby DaRienzo.

The Side-B launch will continue the work done in the original release and help to expand the world of Boy Problems even more. By pre-purchasing a copy of Side-B and/or the original Boy Problems release within the campaign window, these funds will go towards hiring artists and writers to help make this expansion even better. These writers will help create new heists for the crime crew and expand on the world-building of the pop-infused cyberpunk world of Boy Problems. Talented artists will create new illustrations to include in this expansion/zine that will help immerse players in the game and it's world even more.
The initial fundraising goal will cover three artists and two writers who will work alongside the creator and designer of the original game, Colin Cummings. This expansion will also include new mechanics to give more ownership to your characters and their legacy, as more options will expand on things like cybernetic enhancements or their heist headquarters.
This fundraising will not occur on a crowdfunding platform, and instead will be hosted right here on itch.io, an independent games storefront. The expansion is only a small project (with no planned physical release as of yet) and if funding is not reached, the expansion will still be made but scaled back. This pre-purchase period will offer the flexibility to hire more creators, as well as expand the content of the expansion itself.
The campaign will run for two weeks starting on January 18th, and the expansion will be released in March 2021. If the fundraising goal is reached and surpassed, even more will be added. There will be limited stretch goals, however, to maintain its initial release window.
For more information, please visit boyproblems.ca.

---