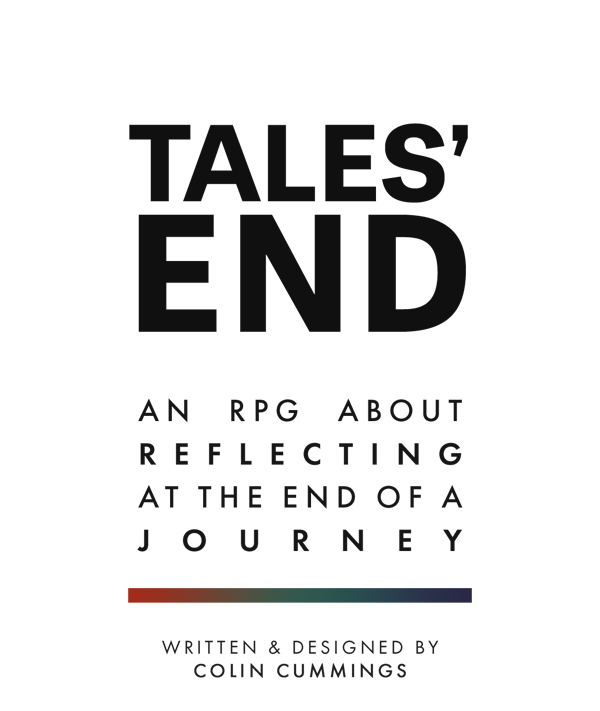 Tales' End
From the creator of Boy Problems, Black Heart
& In Case of an Emergency...
The sun sets on an adventure and there is a moment to pause and reflect on everything that came before.
A group sits around a campfire before they have to say goodbye to one of their friends.
A lone hero rests in the shadow of the construct that could lead to their own demise.
Tales' End is an improvisational game about a group (or individual) remembering the journey that brought them here and reflecting on how they and the world around them have changed. Designed to open up a dialogue with prompts, the game guides players to experience an entire adventure through vignettes on the eve of the end of their travels.
The game is genre-agnostic, GM-less, and can also be experienced as a solo journaling exercise. It is intended to provide a streamlined experience for beginners, or a unique experience for established groups. The direction of the story is up to the players, with a system of prompts to provide guidance and tools to keep moving forward.
Creator's Note: This game is a bit different from my past releases! It is very mechanics light and focused on storytelling and improvisation. It is a bit of an experiment and priced as such. I hope that it can help those new players who might feel intimidated getting into tabletop, or for those looking for a solo experience.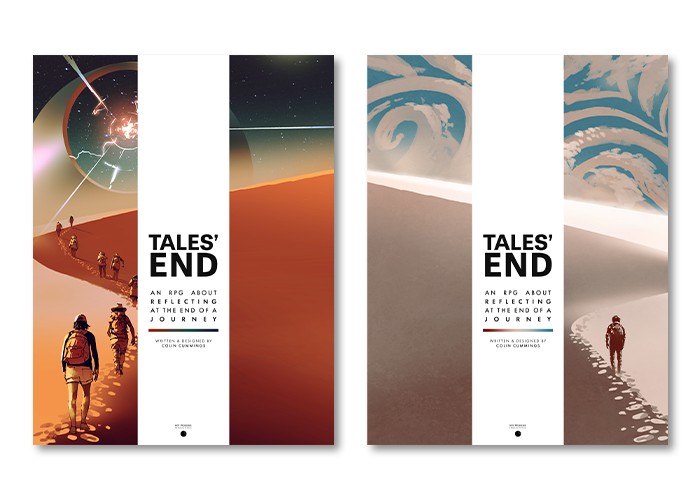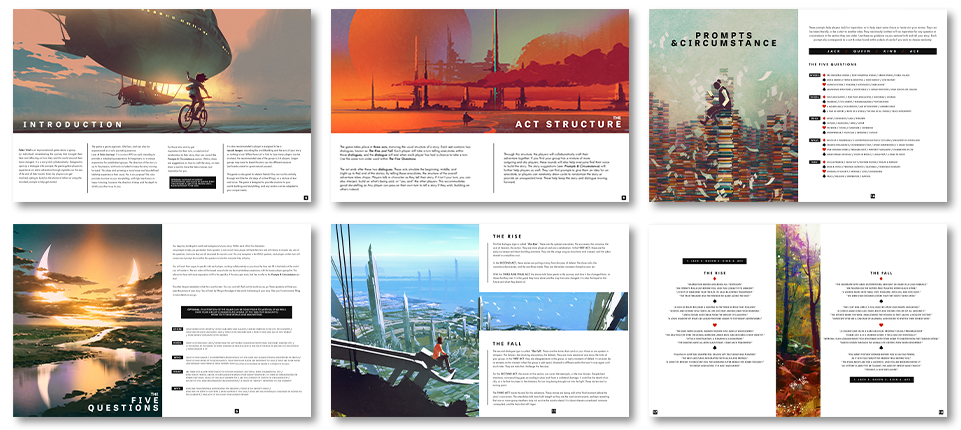 Purchase
In order to download this adventure you must purchase it at or above the minimum price of $5 USD. You will get access to the following files: