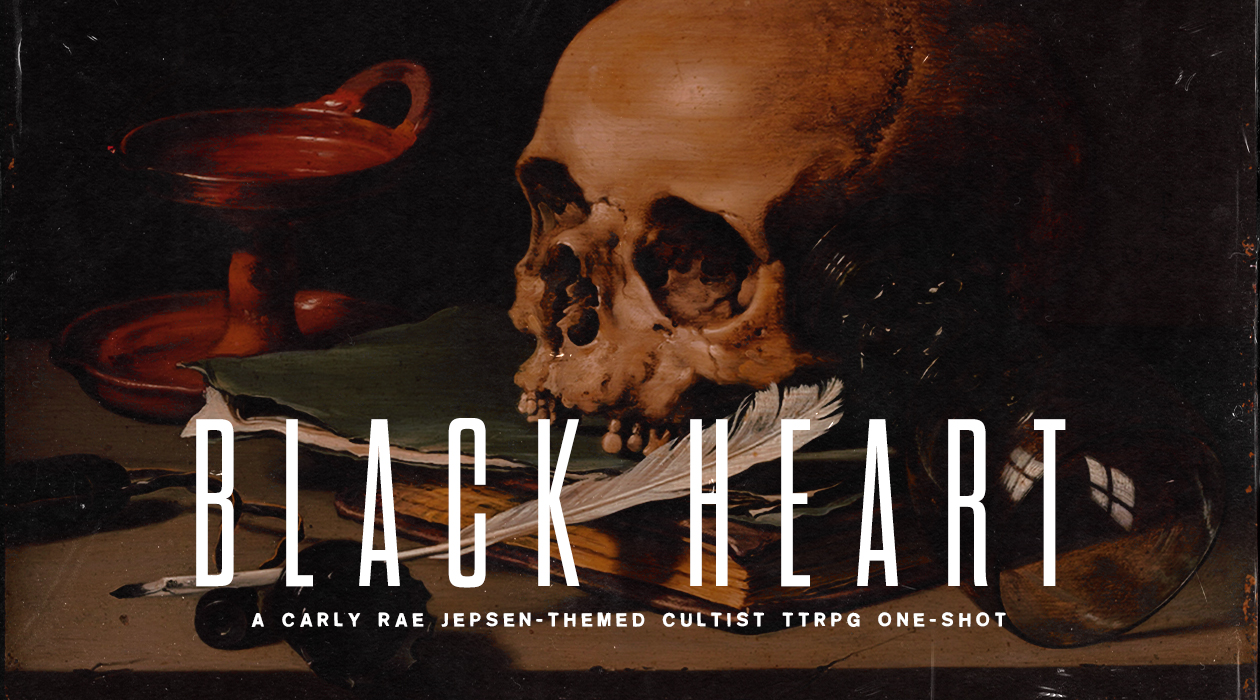 Black Heart
Version 2.0 Preview / Cover Art
---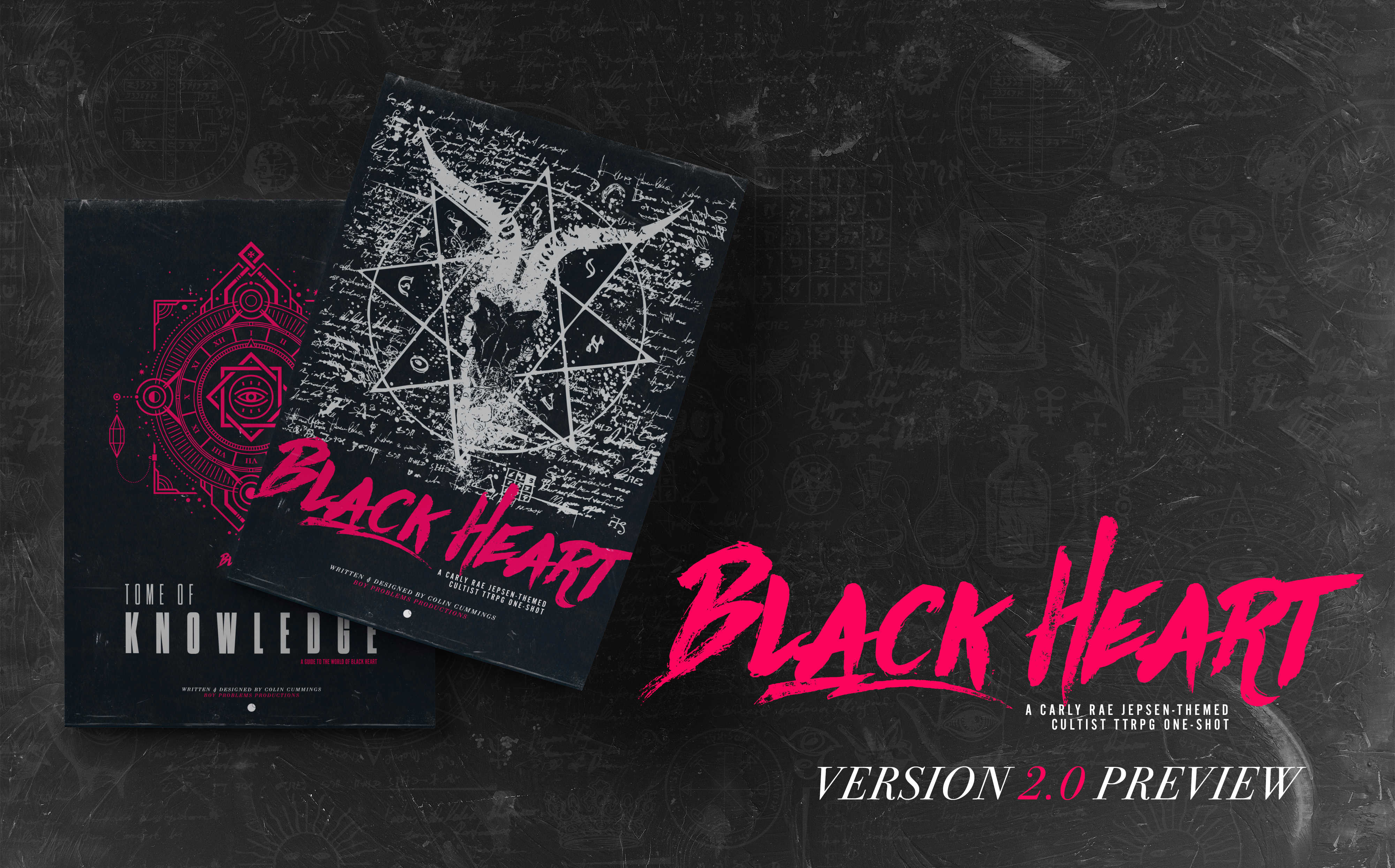 VERSION 2.0 COVER PREVIEW
Work is underway on the next BIG update for Black Heart! It is a free update for all existing owners. This is an overhaul of the entire book: adjusting mechanics, re-doing the layouts, adding in more world-building, streamlining the ruleset, adding a reference sheet, and expanding on the Tome of Knowledge for GMs. This is made possible by your comments and reviews on here, and by my patrons over on Patreon!
This was my first original ruleset and I've learned a lot since its release! I'm looking forward to putting this knowledge into this new version. The original game had some mistakes, some balance issues, and some confusing mechanics. It also required *a lot* of prep and flexibility from the GM. This update will hopefully fix some of these issues, and enrich the world of Black Heart. Thanks to everyone for your support, this update will be available soon. (What's soon? Not sure! September-ish for public release.)

If you've missed it, be sure to check out my latest game In Case of an Emergency (inspired by the video game Control and the SCP Foundation), and keep an eye out for my next projects: Warm Blood (the final game in the CRJ trilogy) and more coming soon!