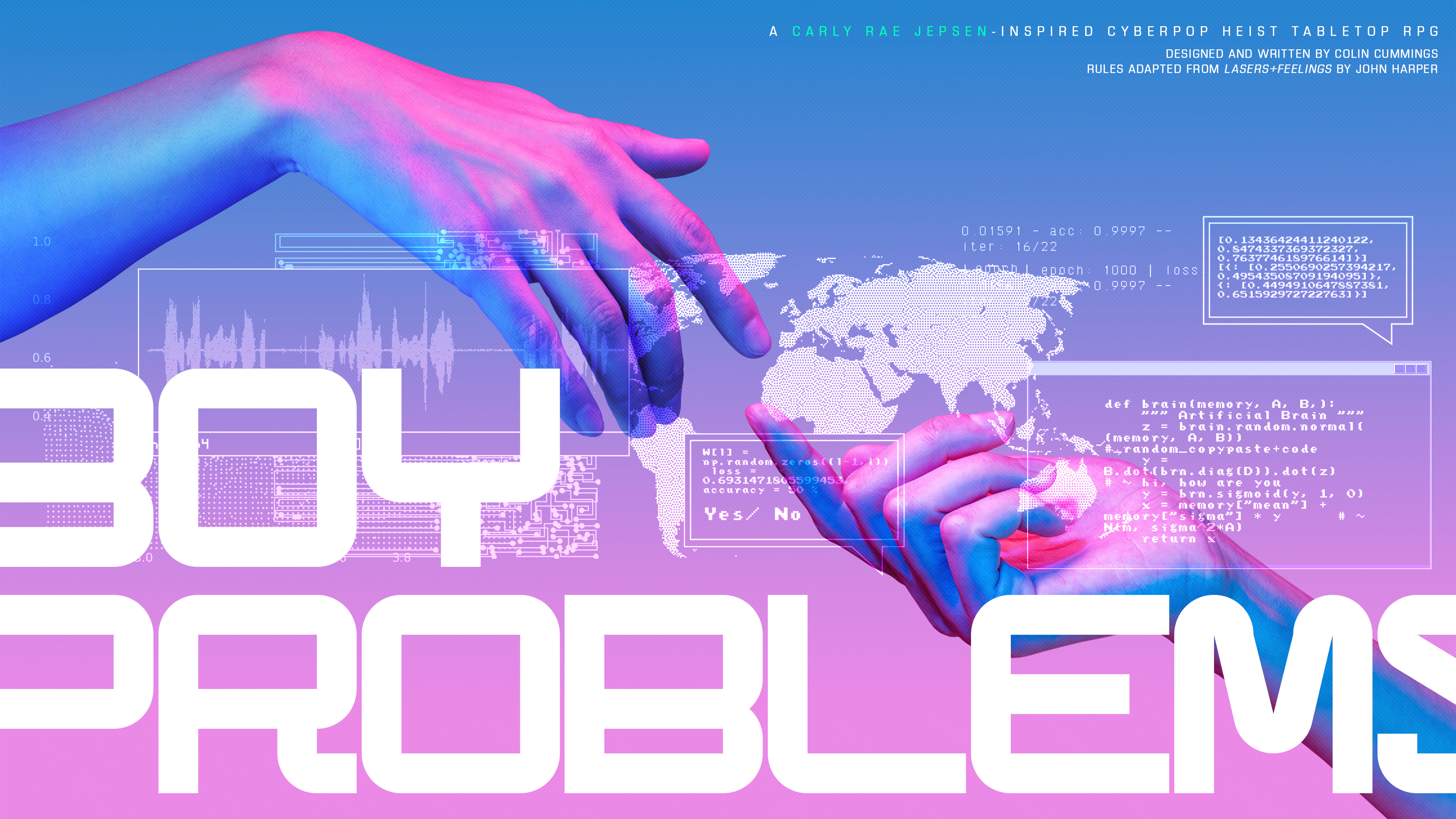 Boy Problems
Comments
Log in with itch.io to leave a comment.
Good luck Colin! We'll be trying it out.
This looks so great! I found this from Blackheart in the Racial Equality and Justice bundle. Had to pick this one up immediately!

I see there's a b&w version available, too. How do I get that?
Thanks!
You are correct, there should be one available! That has been fixed and can now be downloaded.
hell yeah the updated stuff is sick. thank you so much for your continued service. praise the queen forever may she reign

Thanks so much! I shall endeavour to finish this CRJ trilogy soon...
I require a specific game role tailored to Too Much, or Want You in My Room.