Boy Problems Side-B
Hello wonderful folks!

To start: Thank you to everyone who has pre-ordered Side B! Your contributions have made this thing a possibility and I have been so excited to work on it. It is nearly there and I do have some fun art from our creators to share with you. It also hit a big snag and will be coming slightly later than I originally planned. As you probably already know as it is now... uh... June.
So! The original release of March was waaaay too ambitious obviously. Then it got pushed to April/May to give our writers and artists time to work. Then I decided to re-do all of Boy Problems. And then I moved apartments on June 1! And now we're here.
Full transparency: when I first planned Side-B's development timeline I was unemployed at the time. Then immediately after launching the fundraising campaign, I found full-time employment. I do tabletop development in my spare time and spare time has been quite sparse over the last few months.

This is my new office!

I'm still settling in to the new place and unpacking, but we're in the final stages of finishing up the game and I hope to have it for you all soon. Like... July at the latest. The writing is done, the art is done, and now we're just working on edits, some mechanic tweaking, and the final layout design!
In addition, we'll be working to get Black Heart v2.0 and Seven Rings (which has been tweaked a bit! It is now a full setting for any TTRPG system) out not too long after.

In the meantime... check out some of the new interior art from our incredible artists!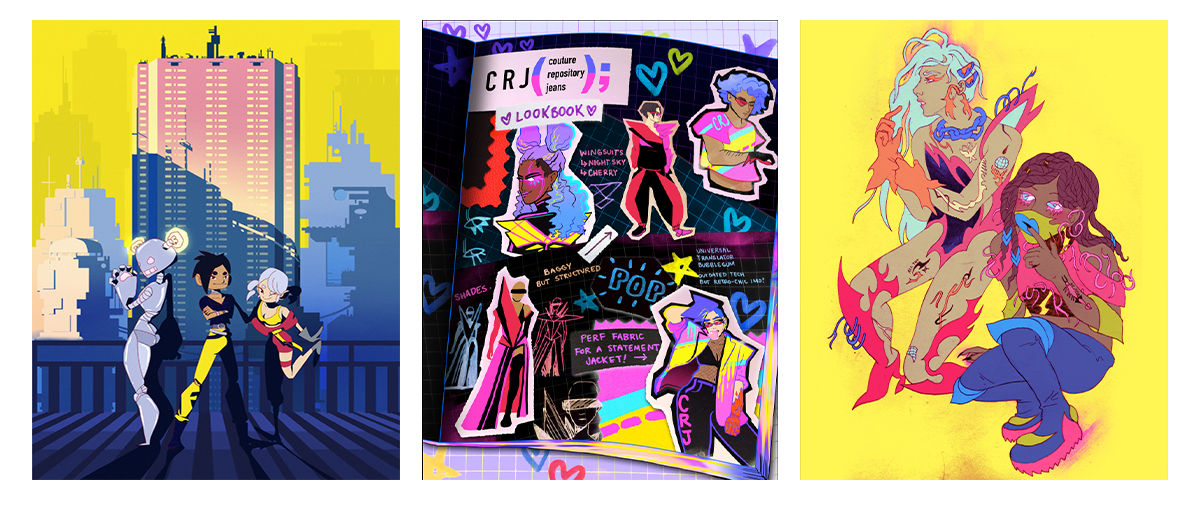 Thank you all for your patience and I can't wait to share everything we are working on with y'all soon. 💛

- Colin C
Comments
Log in with itch.io to leave a comment.
wooooo excited for when this releases! Planning to GM this with a few other friends from my uni's radio station.